Liverpool transfer target Patson Daka has revealed that he is a huge fan of the Anfield club and Spanish giants Barcelona as he continues to be linked with a move to the English Champions. The striker currently plays for RB Salzburg but has speculations surrounding his future after it was revealed last week that Jurgen Klopp is eyeing a possible transfer for the forward.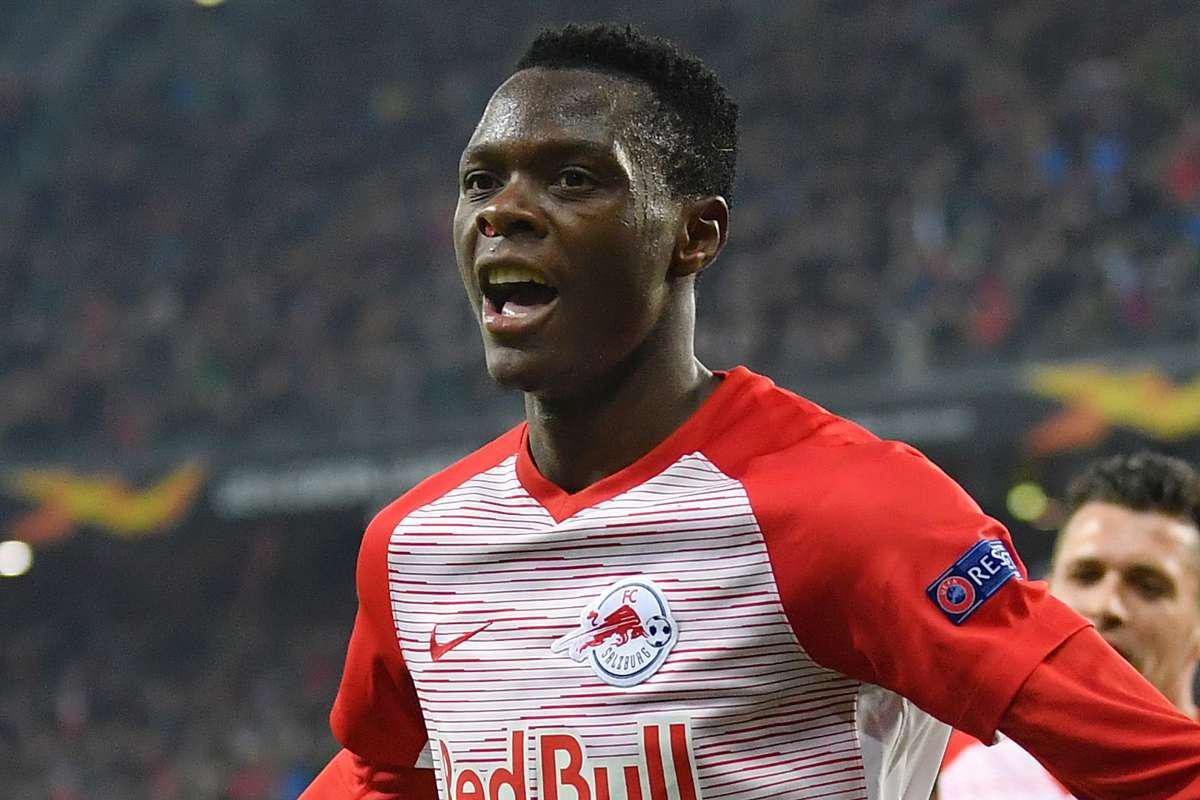 After the 4-3 defeat Salzburg suffered at the hands of Liverpool in the UEFA Champions League the last time out, he admitted that it would be a big dream for him to step onto the Anfield pitch one day as a Liverpool player. The 22-year-old said in an interview with 90Min that he has always been a fan of both Barcelona and Liverpool since he was a kid. He then revealed that he felt very special when he played Liverpool in the Champions League last season and would love to have a taste of the feeling while donning the famous red Liverpool jersey.
He added that his other dream was coming up against Luis Suarez. Daka said he had high respect for the Uruguay international striker and that it was a huge dream playing against him as he was his idol while growing up.
He also said that he felt like a special player when he finally exchanged jerseys with Suarez after their game against Barcelona last season.
He also spoke of the players he admires in the English Premier League, mentioning the likes of Sadio Mane and Mohammed Salah, two Liverpool stars, as he continues to spice up the speculations linking him with a move to Anfield. The Zambian forward has played in 24 games for Salzburg this season and has scored 20 goals and Liverpool fans would love the prospect of having such a prolific goalscorer in their team.