Jurgen Klopp was pretty satisfied with his team's work in the Premiership this weekend as they stream-rolled over Watford to further strengthen their position at no. 2 in the standings. The Reds are just a couple of points behind the table leaders Manchester City who have got 35 points in 13 matches.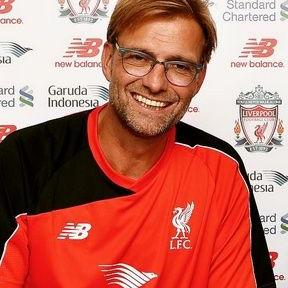 According to Klopp, what stood out for him in his team's performance against Watford was how clinical a performance that was. In the past, there have been many occasions where the Reds have started brilliantly, have a brilliant 30-40 minutes, take a lead and then get a bit complacent and let the guard down and allow the other team to make a comeback through a leveler or a couple of goals. That's something which was very frustrating from a manager's perspective.
Klopp insists that once you have the advantage, you have to make sure you keep that advantage till the end of the game and don't give the opposition any sniff and that's exactly what Liverpool did against Watford which was pleasing and satisfying to see because it told him that his players have taken their lessons from their past experiences and they have understood that there is no room for complacency at any stage.
"It was one of the most mature performances we had so far. We stayed cool. Usually it's like the concentration drops, we play a sloppy pass, they have a counter-attack and it's 1-1. These situations we had much more in the past." Klopp was quoted saying by DAILY STAR.
Liverpool has a very important game coming up next. It's a European Cup game where they will take on the French giants Paris Saint-Germain. After the kind of form they have shown against Watford and considering the fact it's a home game for them, the Reds will probably start as the favorites in that encounter.