Another lawsuit against the Hillsborough disaster police officer was ordered by a British court.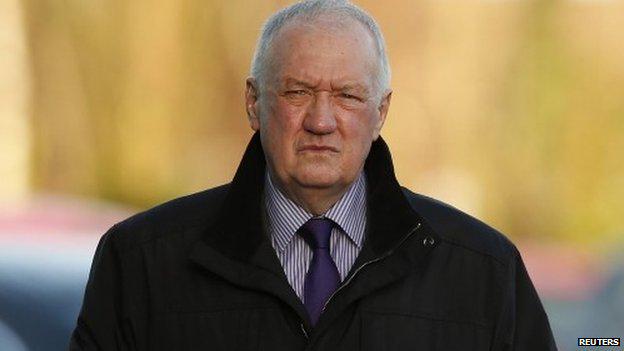 A British court has ordered the retrial of the case against the police officer who was responsible for the safety of the Hillsborough disaster.
Judge Peter Openshaw sitting on the new case authorized a retrial of the defendant David Duckenfield onTuesday. Duckenfield is accused of being responsible for 95 of the total 96 deaths.The last victim died more than a year after the disaster and cannot legally be linked to the case.
The now 74-year-old former police officer had escaped a sentencing for negligent homicidein April after a court had come after a ten-week trial to no verdict.
The Hillsborough disaster occurred before the semifinals of the FA Cup on 15 April 1989 between Liverpool and Nottingham Forest in Sheffield, North England. The police had opened a gate through which about 2000 additional fans flocked to the already crowded Liverpool stand.
This led to a collapse of the walls of the stand leading to panic as Liverpool fans were crushed to death in the visiting stand.
It has already been established in court that a mistake in police planning and not the behavior of the fans – had been the cause of the tragedy.This ruling had provided a form of closure for family of the deceased and Liverpool FC who had long insisted that the problem had been caused by the police.
Liverpool have established since then to a global club with massive followership across the world.
The club is currently in one of their best spells reaching back to back Champions League finals and holds the title. The trial is set to begin on October 7 at Preston Crown Court near Liverpool. It remains to be seen how this new trial would work but it would be made clearer in the coming weeks.