Manager Brendan Rodgers has claimed that he was delighted to take a break after being sacked by Liverpool midway through 2015.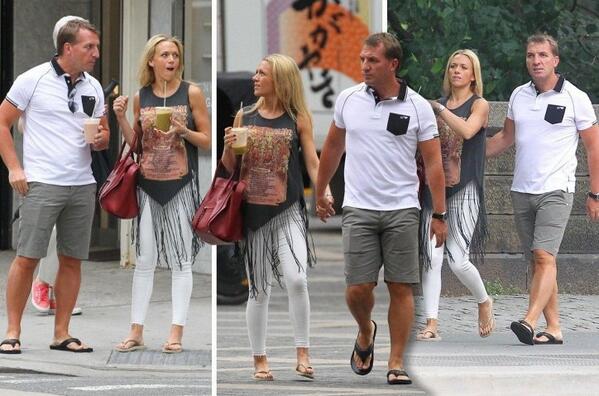 He was able to lead the club to within two points of the Premier league title only in the 2014 season. However, he was out of the job just 17 months later. Brendan Rodgers left Liverpool and then spent time off the game before returning with Celtic in the summer of 2016. Since his return, he has been able to reveal his stock within the game after managing to achieve some incredible success with Celtic.
The northern Irishman decided to take the break as it was too draining to be in charge of Liverpool. As one of the top clubs in England, there is a huge amount of attention on Liverpool and it appears to have been one of the primary reasons behind Rodgers drained by the job. At Celtic, Rodgers has had a much easier time after he won the title in relative comfort. The biggest challenge for the manager would be to go further in the Champions League than the group stages of the competition. Celtic are no longer considered as one of the top dogs in European football but Rodgers has done a stellar job to revive the club's form in Europe.
"When I came out of Liverpool, I needed a break. It was so intense. It was draining. We moved to London just to come away from it.I had offers from England and a couple from China where the money is very good, and that's tempting for a boy from Northern Ireland.But I had come out of one of the biggest institutions in the world and I had to find that pressure again. I've got that now.With Liverpool, you can go away from home and draw and that's okay. But Celtic, you have to win every game. It's a different pressure," said Rodgers.